BOOKS
Fundamentals of Wireless Communication Engineering Technologies
This latest book by Dr. Wong (published by Wiley in January 2012) is for wireless engineers who would like to broaden their knowledge in the field, as well as graduate students in telecommunications who are interested in learning more about how the academic concepts covered in universities plays out in real wireless systems. Read more about this book in IEEE ComSoc's blog post.
Topics included: RF, antennas, propagation, wireless access, wireless network and service architectures, security and network management, facilities infrastructure, ASPR, fundamentals ..
Wireless Internet Telecommunications
This book by Dr. Wong (published by Artech House in December 2004) covers wireless networking in terms of concepts, protocols, and standards. It is recommended for engineers who are new to the field and who would like an overall picture of how IP and wireless converge. The book includes the following chapters
Introduction
The Internet
Wireless Networks
SIP
Mobility Management
QoS
Network Security
IPv6
Services, Applications, etc.
Evolution from GSM to UMTS
The IP Multimedia Sub-system (IMS)
Future Possibilities
Wireless Engineering Body of Knowledge
The Wireless Engineering Body of Knowledge (WEBOK) was compiled by IEEE Communications Society as a basic reference for those seeking to obtain the Wireless Communications Engineering Technologies (WCET) certification. It expands on the list of topics covered in the WCET exam, providing introductions to various topics and including many references for further study.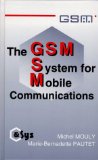 the GSM System for Mobile Communications
(by Mouly and Patet). We consider this book to be the best overall introduction to GSM.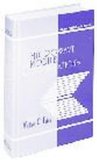 Microwave Mobile Communications
(by Jakes). This book is a classic reference on radio propagation.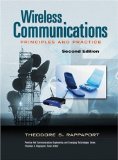 Wireless Communications: Principles and Practice
(by Rappaport). This textbook is an excellent introduction to wireless communications systems.